The Oscars (just imagine Oprah saying it)
So I know the whole internet is talking about the Oscars, but I just did a short bit about my favourites. Bear in mind I am talking about the makeup! I am not rating in any way the fashion because we don't have all night. And most of the makeup I liked came with the dresses I hated so that's an issue. I am not going to dis anyone either because I am trying to keep it positive and we have the entirety of Twitter and Perez Hilton for that. My favourites in no particular order:
Adele (which they actually did say her last name but I missed it)
Adele winning for Skyfall- best original song
So as the first makeup I noticed I will talk about her first. I wasn't a big fan of the makeup she came in with, with that stiff half up bangs thing. But this, her singing makeup, the makeup she won her Oscar in, is awesome. Retro done so right; so retro, but so right now. The looser hair plus the red berry lip make it so much better. I think that's all they did, was brush her hair out and put lipstick on, but with her strawberry blonde hair the dark cat eye the pale lip was washing her out. The hair around her face and the lipstick make her look alive. Plus, she knows how to rock a cat eye like no one else. Goes with the whole diva in the making thing. Only divas can wear this much makeup and get away with it though.
Jessica Chastain
The only red lip of the night
Loving this; red heads wearing red lips. Its the Oscars! Red lips should be mandatory. It makes her pale skin look warm and her eyes look really green. A good colour too, warm and bright. The lashes are a bit over the top but they might as well, again its the Oscars. Read my
How to: Apply Lipstick like a Hollywood Maven
; it would so apply
Amanda Seyfried
I am pretty sure its the only coloured eye shadow of the night
This is a good example of a bolder eye and a softer lip. They are both in the same colour family, so it looks put together. Also an example of how to use colour theory to play up your eye colour; use the opposite colour (or sort of opposite). She also has great blond brows which is a feet that should be applauded in and of itself. The great soft updo and the natural glowy skin makes it not seem like too much makeup.
Anne Hathaway
The smile makes it
So, nipples aside (ok, one dis) she does have the best pale lip of the night. I suspect this is because she already has such a strong natural lip colour, but with the short hair and dark liner it has a great 60's feel. Solid natural looking, covetable brows help. Skin looks a touch dry though. Moisturise Anne!
So that's the only ones I like. I don't know what was up with the lack of colour; blush, lipstick and bronzer all very mild or absent. One has to remember, even with HD, the cameras wash you out, and you need a little colour. I would have killed for a little lipstick! I know they were trying to be all cool doing a fancy dress with low key hair and makeup but its the Oscars for pete sake! put on some lippy! I realize that some were trying to create balance with the heavier eye makeup, but you can do a natural lip so you don't get washed out!
My favourite is to do a tinted balm, that gives your lips a bit of colour (unless you are natural blessed like Anne Hathaway) without looking too "done". Your lips only better. Try something like a Burt's Bees tinted lip balm in either the pink blossom or for a bit more, the rose. Another natural product that looks great and makes your lips super soft and hydrated.
Burt's Bees Tinted Lip Balm
So what were your favourite makeup looks?
Favourite dresses? (Mine was Jane Fonda's and Catherine Zeta Jones')
What's your going out makeup look?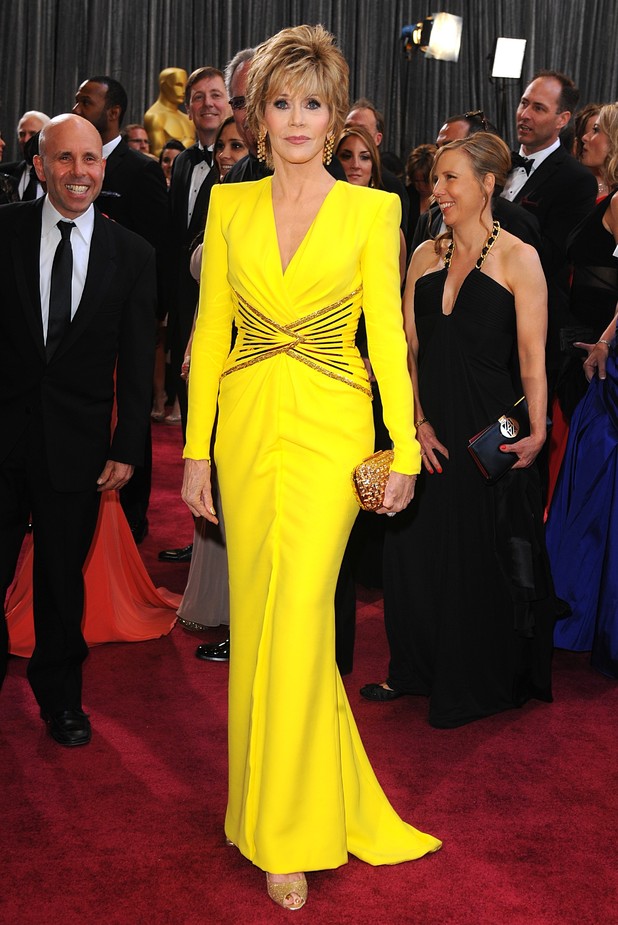 70... and awesome
PLEASE "LIKE" FANTASTIC CATS BEAUTY ON FACEBOOK